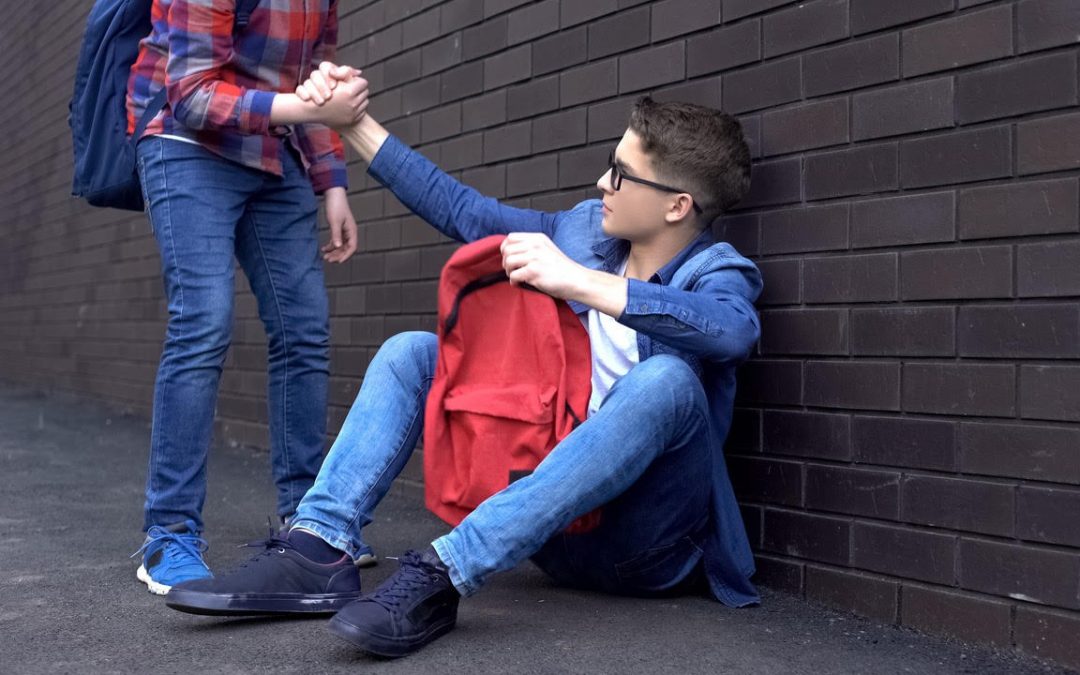 Restorative Practices (RP) is the name given to the educational practice that reflects a relational approach to resolving harm and conflict. The focus of (RP) is on repairing harm and to view inappropriate actions as an opportunity for guiding, learning and teaching replacement behaviours. To teach self-regulation, self-efficacy skills and resilience.
Indigenous cultures from around the world, share inspirational and life changing practices with us, and the Maori people raised my awareness of Restorative Justice (RJ). I refer to RJ as  "Justice that has a Heart", because it teaches us a humane and compassionate way of dealing with harm, conflict and damage to relationships. Restorative Justice, which is practiced within the Maori culture and  used in the New Zealand Justice system, has over the years influenced education systems, giving rise to Restorative Practices (RP).
All schools should be safe environments so seeking effective ways of resolving issues is worthy of investigation. While conflict is sometimes inevitable, and anti-social behaviour damages the quality of relationships, we should consider the use of dignified strategies that lead to healing and enriching relational environments. Restorative Practices provides the opportunity for people to be heard and listened too without being judged, blamed and shamed.
Schools that embrace restorative principles and practices are committing to a teaching and learning model that engages in respectful dialogue, and guarantees the dignity and wellbeing of individuals. There is an obligation to build a learning environment that is inclusive, collaborative, and empathic, which is high in accountability and support. Plus, there is an assurance towards maintaining an individual's connection to community and positive learning relationships.
Being restorative is not a soft approach, and it is certainly not an absence of consequences. However, the focus is not on retribution, and what the community will do to the individual but rather how can the community support the individual with repairing the harm. Restorative intervention is about reparation, and learning with supportive assistance to replace the hurtful actions with socially acceptable ones. Thus, providing a relational interaction and an opportunity for teachable moments. Engaging in restorative interventions can prompt empathic connections, incite personal reflections, feelings of remorse, plus enhance resilience and self-regulation attributes.
Having worked with Restorative Practices for over twenty years, alongside many outstanding practitioners and experts in this field, I believe it is time, to review how we work with young people in our schools in addressing actions that damage the quality of relationships and learning. A restorative approach is educational and reflective of all the ingredients of good teaching and learning pedagogy.
So, if schools are planning to take this journey to infuse restorative philosophy and practices, it may be helpful to have open and honest conversations about current school practices and whether or not they are achieving the best outcomes.
However, if there is a need to explain why schools are investing in Restorative Practices the following may provide some insight.
From a School Perspective.
Schools;
are seeking relational strategies that focus on repairing the relationship and promote learning from misbehaviour
want to adopt strategies that are respectful and dignified, which integrates procedural fairness processes and learning practices
are seeking proactive rather than reactive ways of dealing with behaviour, conflict, and damage to relationships
are seeking an approach that contributes to opportunities for positive behaviour replacements, inclusivity and connectedness to a learning community.
From a Teachers Perspective:
Teachers;
are seeking a framework & common language to manage & process behaviour which is not reliant on punitive/expedient interventions
want a collaborative, accountable & supportive approach
are seeking strategies that empower and utilize their teaching & learning skills as well as their wisdom
want to feel safe & secure and to be treated in a respectful and dignified manner
From a Student Perspective:
Students;
are seeking and need supportive role models to increase their social-emotional outcomes
want to feel less anxious and fearful when they have done something wrong
want to be engaged in processes that allow them to be heard and involved in the process of repair
want to feel included, treated fairly, respected and spoken to in a dignified manner
From a Parent Perspective:
Parents;
are seeking processes that are fair, just and provide dignified practices that repair damaged relationships when there has been hurt
are seeking behavioural practices that promote wellbeing, resilience, and contributes to positive behavioural learning outcomes
are seeking respectful and non-judgmental dialogue with school leadership and teachers when addressing behaviour, and academia
want to be involved in collaborative and relational meetings that focus on positive outcomes and shared responsibilities
From an Education System Perspective:
Education Systems;
want to encourage relational practices that promote wellbeing, resilience, provides opportunity for teaching replacement behaviours contributes to the growth of individuals
want learning environments to be inclusive, collaborative and focused on building connectedness between students, families, teachers, and community
want to see the implementation of positive school and classroom management strategies
want a student management process, that reflects good teaching and learning pedagogy.